Books
Anthony F. Chiffolo began his career in book publishing in 1988 and advanced to Editorial Director at several publishers. He currently works as a freelance editor, proofreader, and indexer.
Anthony wrote and published his first book in 1997, with many following quickly thereafter--about the mystical lives of the saints, the sacredness of nature, and the spirituality of food. He is the author or editor/compiler of 100 Names of Mary: Stories and Prayers; Advent and Christmas Wisdom from Padre Pio; Padre Pio: In My Own Words (winner of the Whitney Radio Author of the Year 2000 Award); Advent and Christmas with the Saints; Pope John XXIII: In My Own Words; Pope John Paul II: In My Own Words; Be Mindful of Us: Prayers to the Saints; At Prayer with the Saints; as well as numerous offerings in the "An Hour with..." devotional pamphlet series. He is also co-author of the highly successful Cooking with the Bible: Recipes for Biblical Meals, We Thank You, God, for These: Blessings and Prayers for Family Pets, and Cooking with the Movies: Meals on Reels.
A collection of books about Saint Pio of Pietrelcina, world-famous stigmatist, who spoke simple words of Christian encouragement and inspiration to all who approached him seeking counsel.
Cooking with the Bible provides a feast for the body, mind, and spirit, introducing contemporary cooks to recipes for eighteen meals described in the Judeo-Christian bible. Each chapter begins with the menu for a biblical feast, followed by a brief essay describing the theological, historical, and cultural significance of the feast. Next are separate recipes for the dishes in the meal, followed by more commentary on the dish itself, preparation methods used in biblical times, and how the dish was served.
Cooking with the Movies recreates featured meals from 14 noted films--including "Babette's Feast," "Big Night," "Chocolat," "Goodfellas," "Tampopo," "Titanic," and "Tortilla Soup"--that span a wide range of cuisines and cultures, from French to Mexican to Japanese.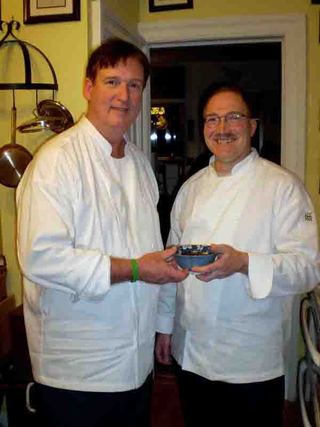 Mary, the Mother of Jesus, has come to be known by many names, reflecting her many different qualities. 100 Names of Mary will help readers approach the Blessed Mother in new ways.
A collection of devotional and prayer books about the saints.
A collection of inspirational books about the modern popes.
We Thank You, God, for These is a one-of-a-kind book for pet lovers that is at once a scriptural guide, liturgical resource, and reflection on the joys of living with animals as pets. Both devotional and inspirational, this book provides a whole range of observances: a welcome for new pets, blessing of appreciation for our pets, words of prayer for our sick pets, services to bury our pets, words of condolence to ease our grief, and more.